Digimon's Glennlivet For Ceasar
SMÖKK Int Dog Show Nero November 2nd 2012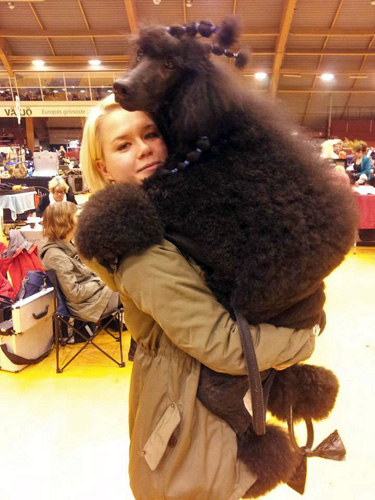 Nero relaxing with Emma Lindgren after the Showring
Hässleholm Dog Show Nero SeUCh October 21st 2012
Nero posing with Emma Lindgren
Malmö International Dogshow March 17th 2012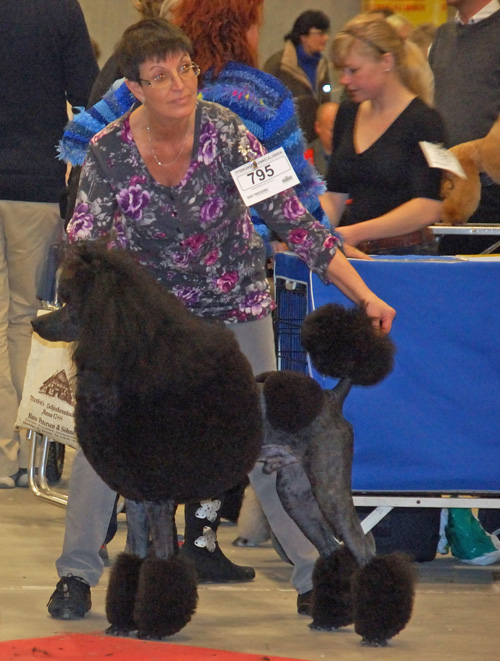 Springtime... & sunshine yiiiha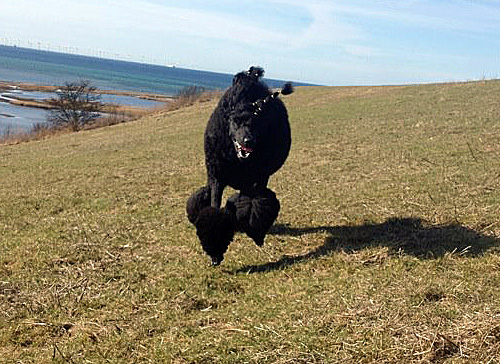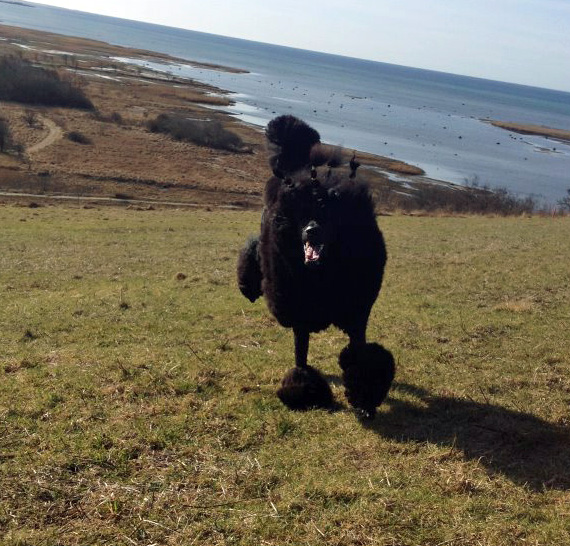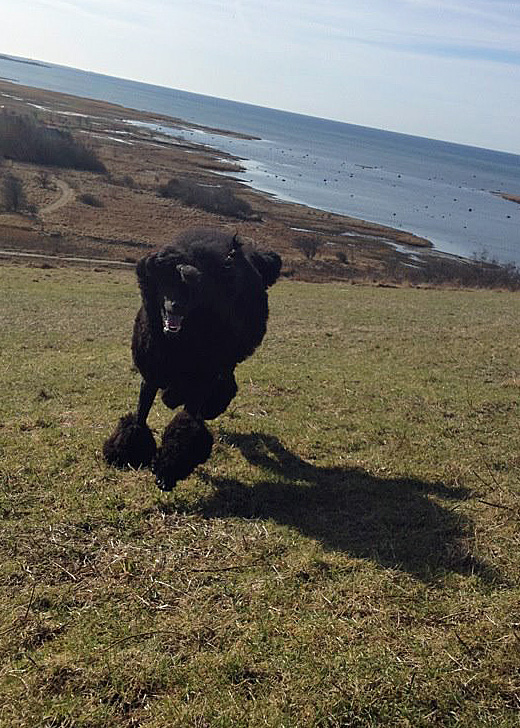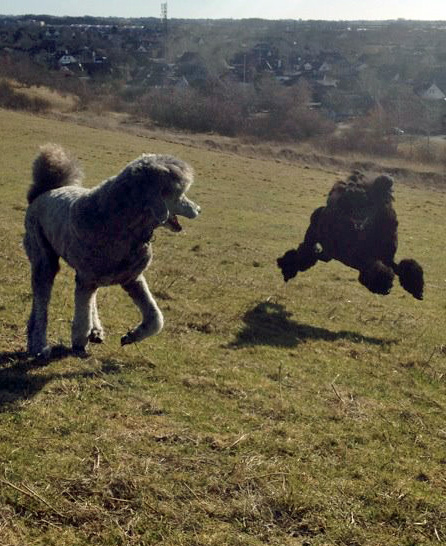 Buddy wait for me!!!!!!
Nero's new cut, the Continental, at a DogShow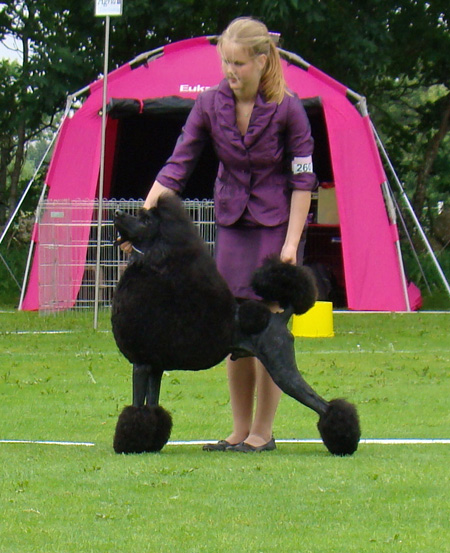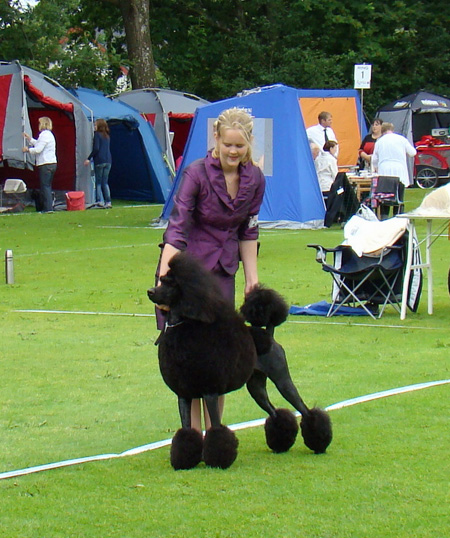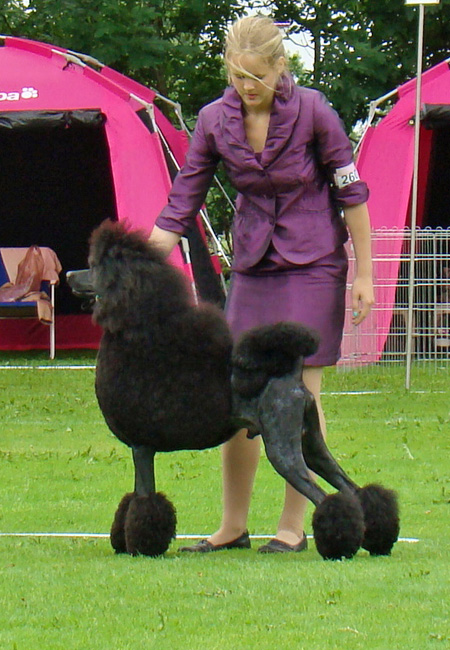 Happy Birthday my sweet Nero!!
Nero is now 1 year old!!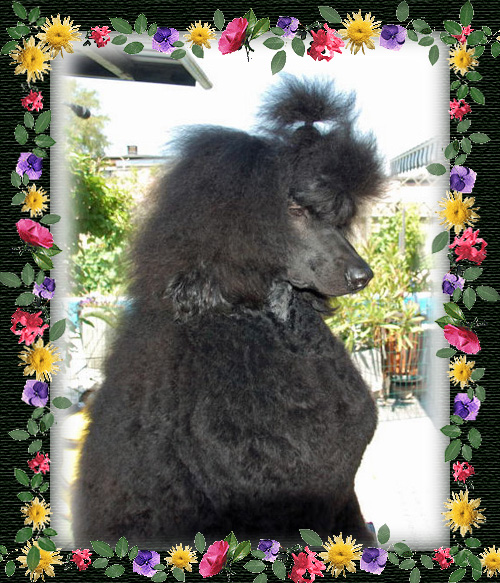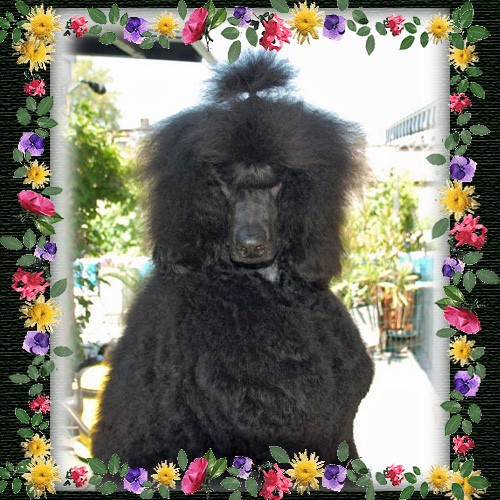 Celebrating their birthday together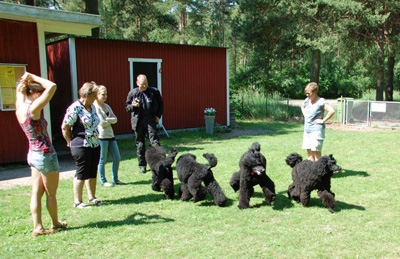 Nero (wearing his red bow) with his sisters, Nala, Zally & Roxy!!!!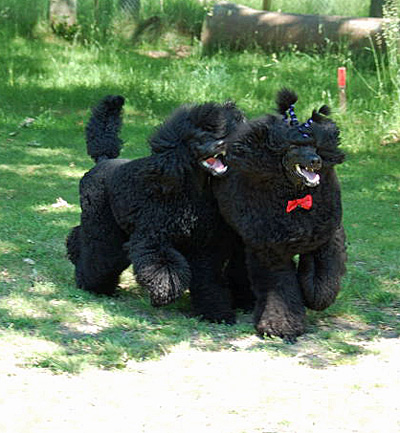 Nero with his favourite sister Zally having fun!!!!!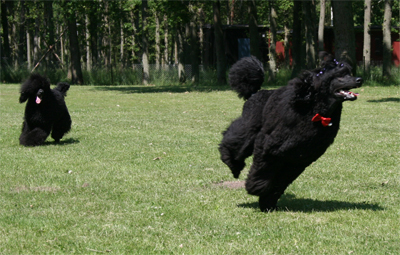 Nero being chased by one of his sisters!!!!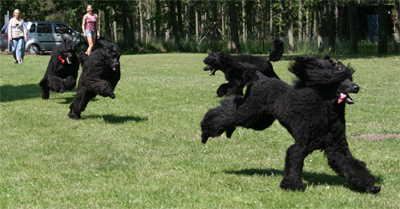 Nero chasing his sisters!! Poodle Race yeah!!!!!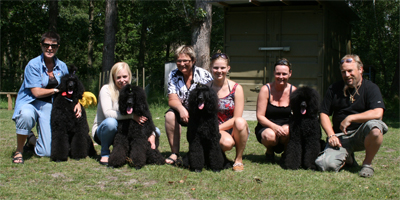 From the left Nero, Nala, Roxy and Zally with proud owner!!!!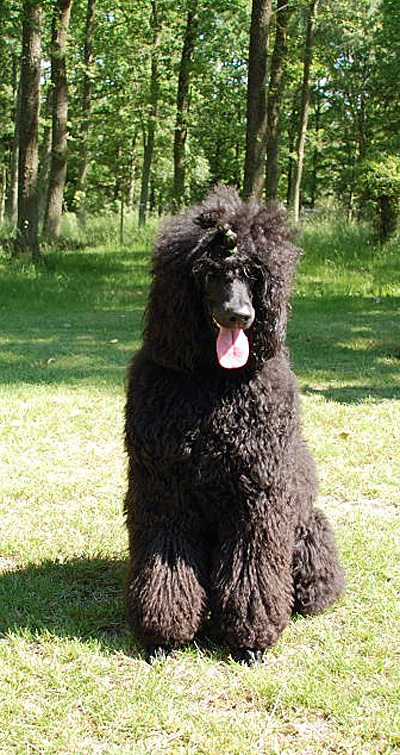 Neros sweet sister Nala!!
Nero almost 12 months at Bosjökloster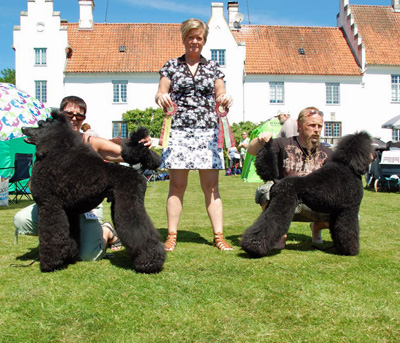 Nero BIR

Zally BIM

Brother and sister at Bosjökloster
Nero 11 months at a DogShow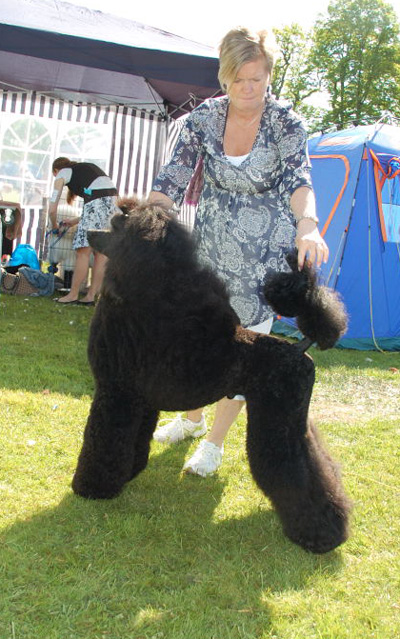 I am pretty ain't I??
Nero is now seven months old and a little gangster!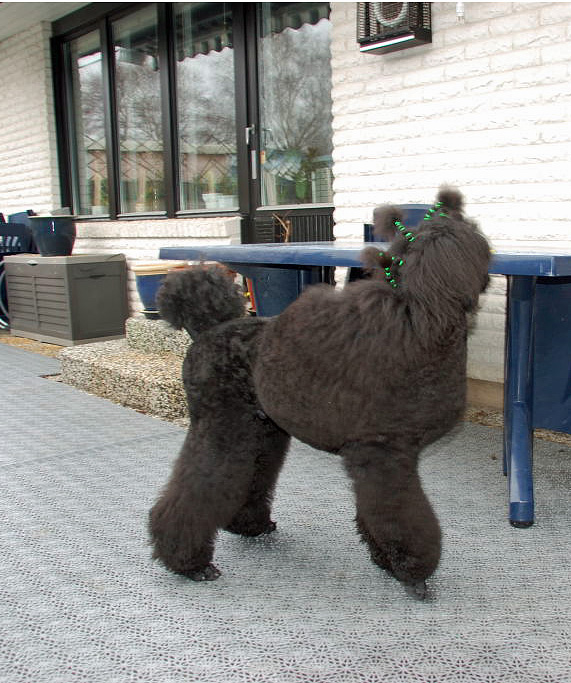 Did you put sweets on the table?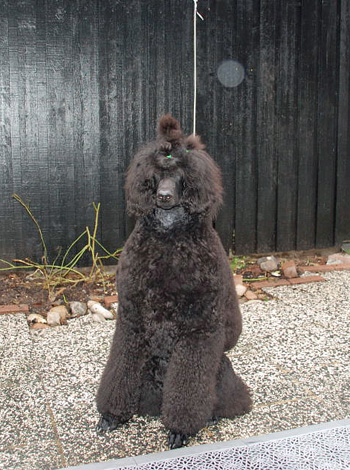 No sweets no posing!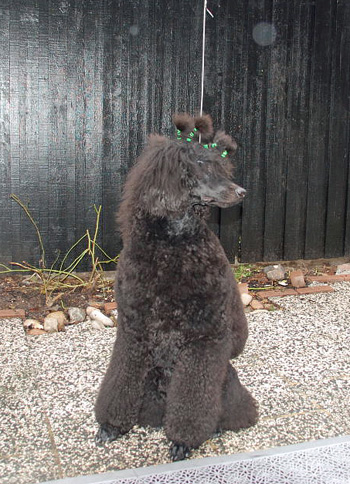 Look some birds over there...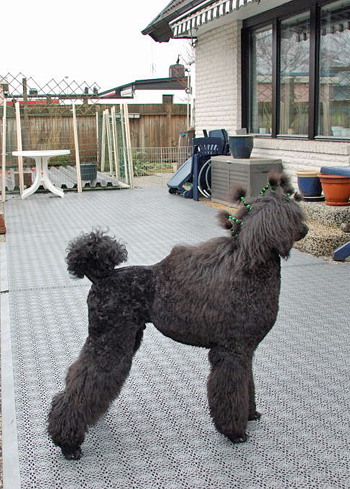 Where are those sweets then??!!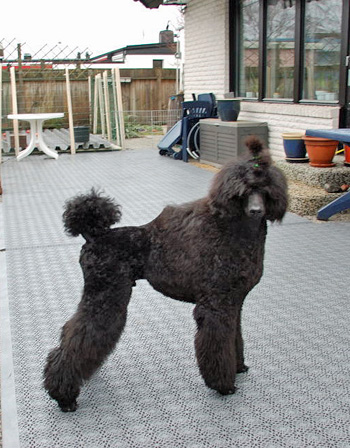 For sweets I will do anything!!!
Nero is now six months old and very sweet!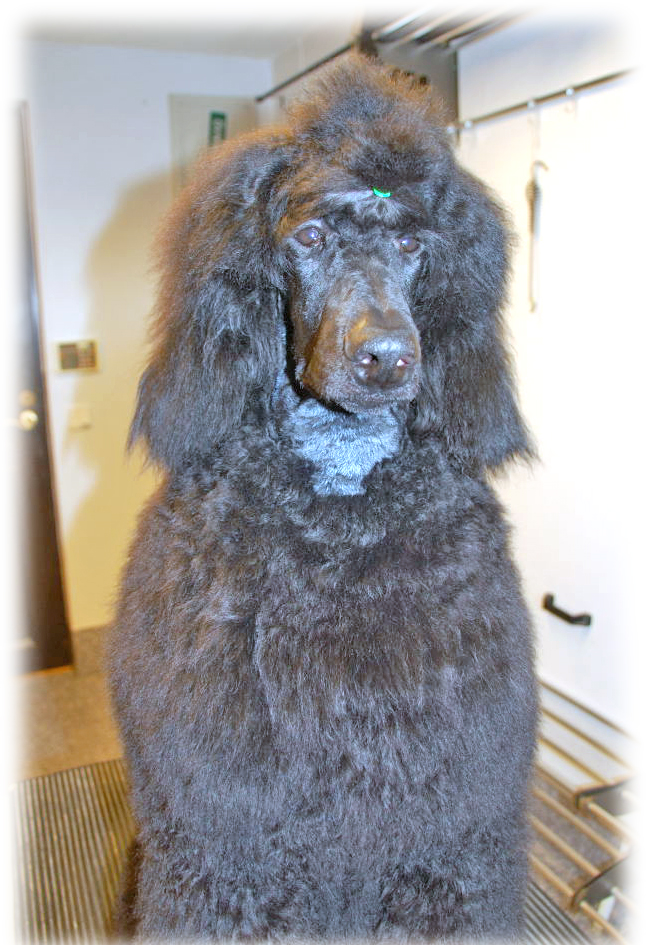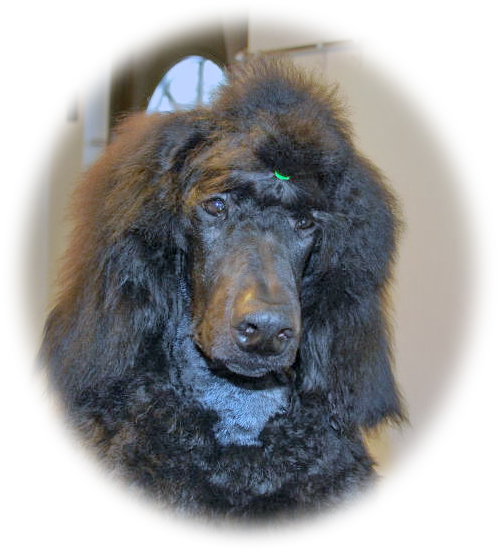 Nero is now almost 5 months old!!!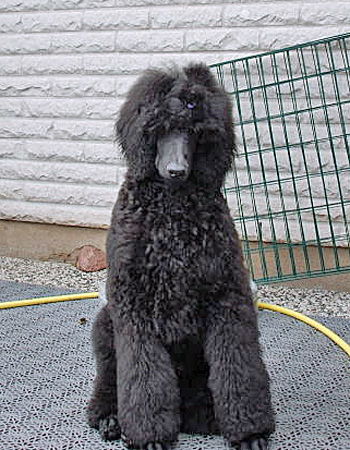 So sweet!!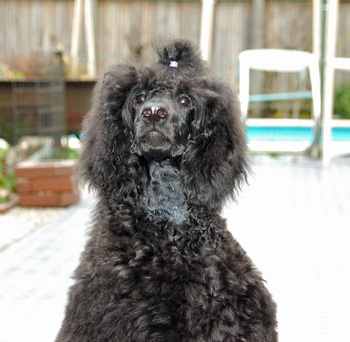 Mummy they are flying!!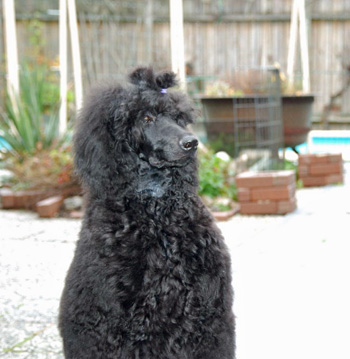 In profil almost!!!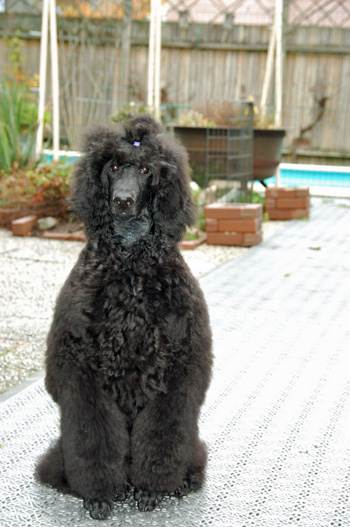 You said something to me mummy?
The puppies are almost 4 months old!!!
Puppy obedience course with Lena Jönsson!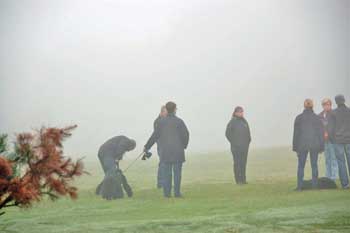 In the foggy field of Järavallen outside Barsebäck!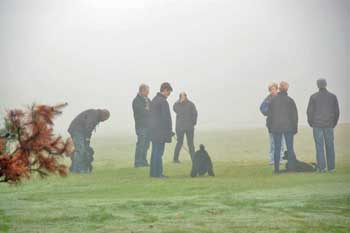 Nero is more interested in what the ground smells like....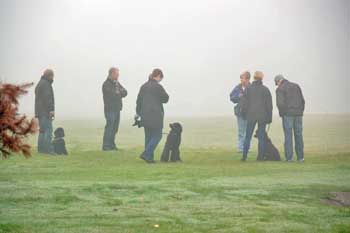 Ok mum I see you straight into the....CANDY!!!!! Contact training...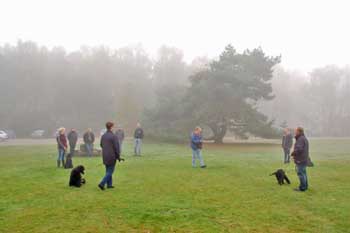 They all said "sit" sister Sally!!!!!!!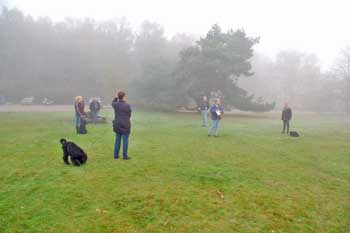 What do you mean, lie down, this smells soooo goood................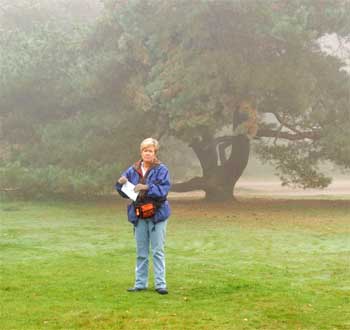 Lena Jönsson our breeder/trainer/groomer in action telling our owners what to do!
The puppies are now 3 months old!!!
Nero and his sibblings on a puppy walk i Skrylle!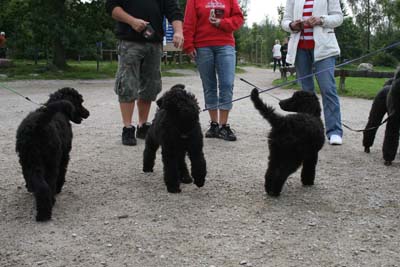 Waiting for the rest to arrive...! Above you can see 3 of Nero's sisters.
Puppies on the path!!!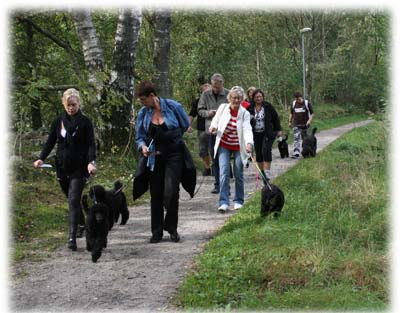 Nala & Nero takes the lead!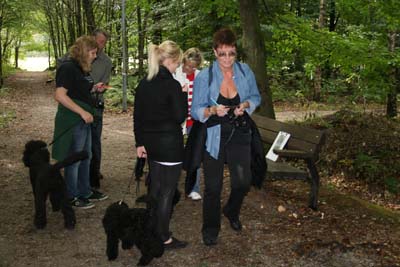 Tricky quizz Lena made for us!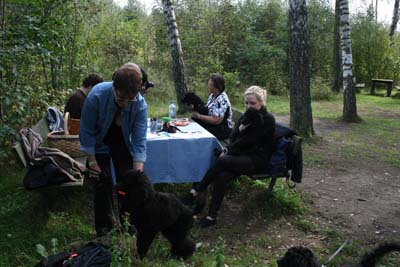 Nero and mum, Nala with Linn.
Nero is now 12 weeks old and so sweet...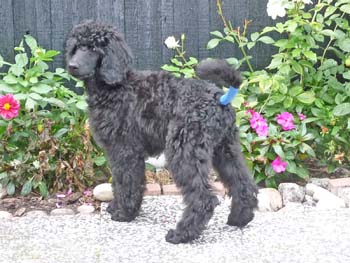 Flowers, I love them...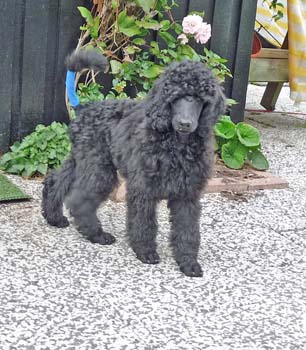 And posing for Malin of course..a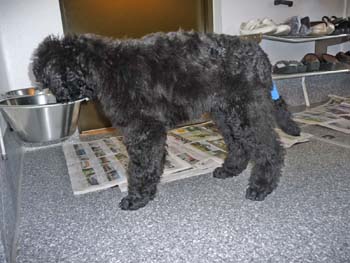 Not a baby anymore..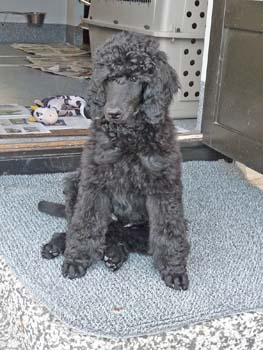 My favourite place, guarding the garden!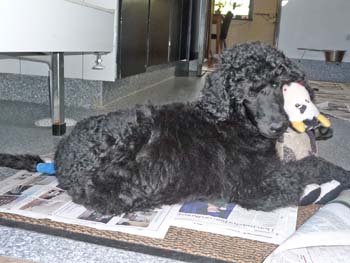 What do you mean, Snus' toy! My toy!!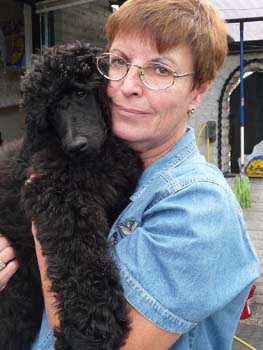 I love my mum and she loves me back!!!!!
M http://www.youtube.com/watch?v=wH9Hfjz2kgA
Enjoy the action film with Nero by clicking on this link!!!
© M Wiener & Malin Uvemark (photo and film).
Nero is now 11 weeks old and i training...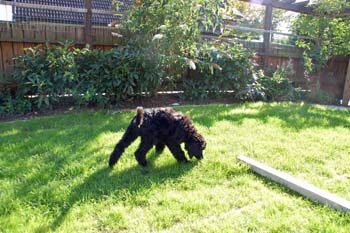 In the garden...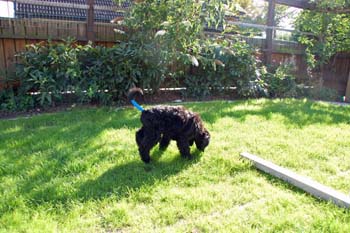 with correction band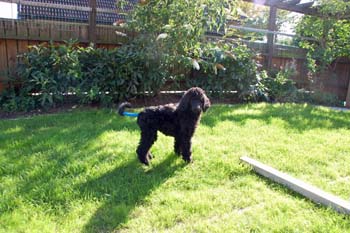 on the tail....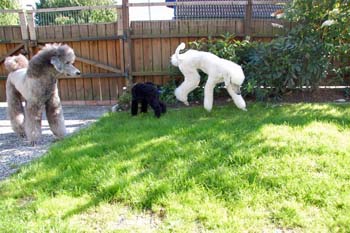 this is how we do it..outdoors..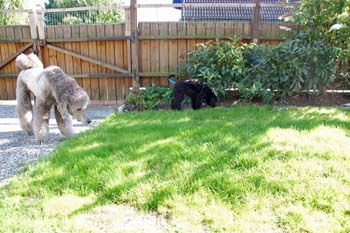 now it's your turn to try....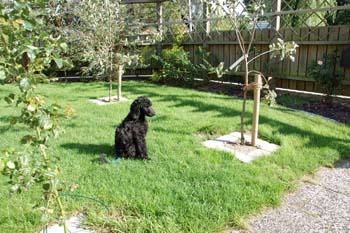 Ok let my think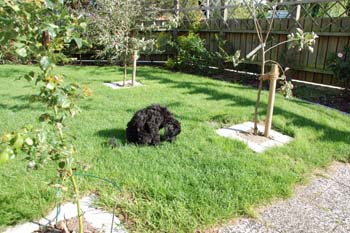 first you smellr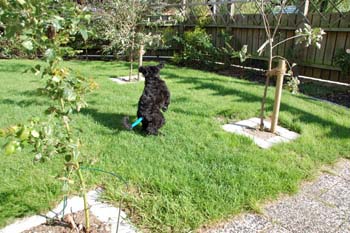 then you jump???
Nero 9 weeks and moving to us ..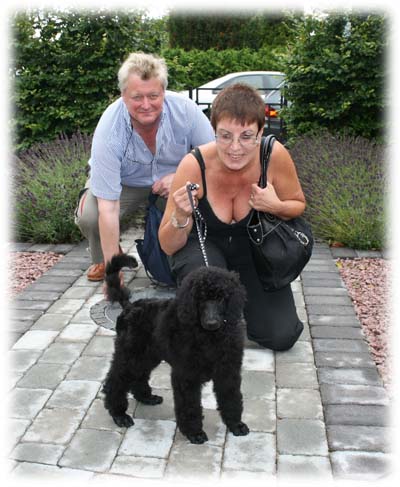 Malin is Nero's own photographer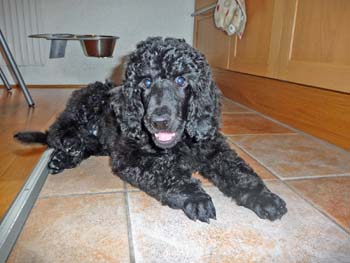 Nero on the kitchen floor....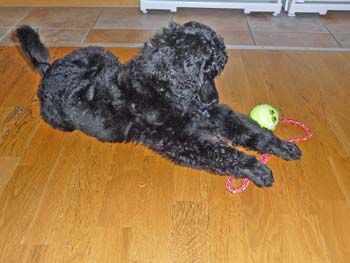 Playing with his ball...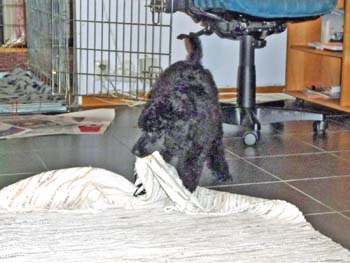 ..and the carpet of course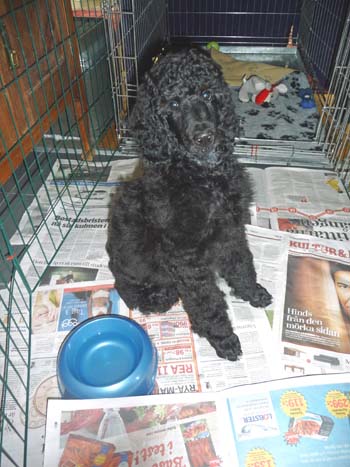 Nero in his crib, and the family at rest.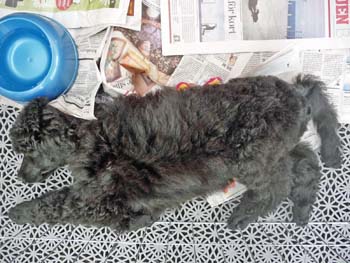 Sleeping in the crib outdoors...
Some more photos of Nero before moving yo us ..
Nero is more wild than tame.......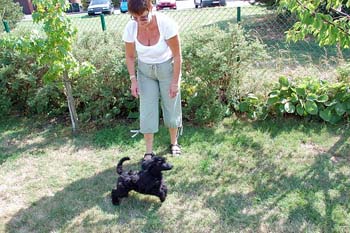 Playing hide and seek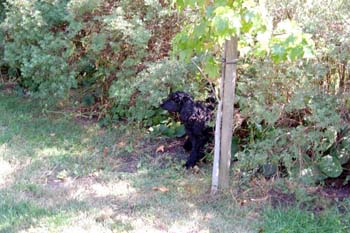 peek a boo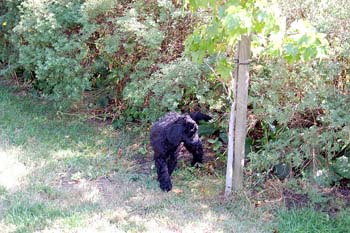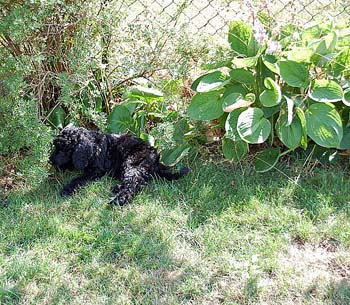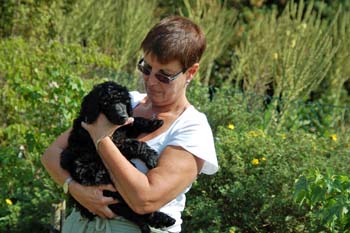 Got you!!!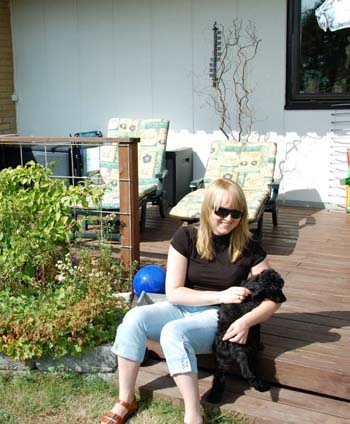 Jola and Nero...
Andrzej and Nero...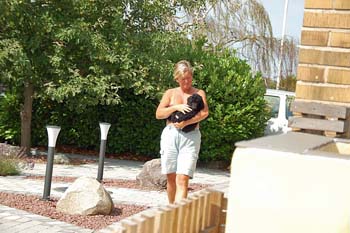 Hey it is another world..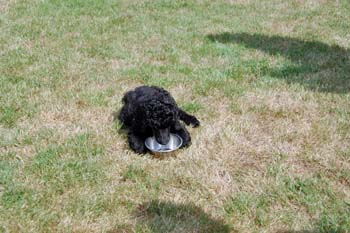 Water give me some water..
Nero 8 weeks old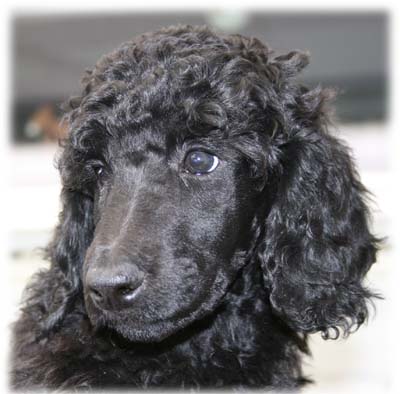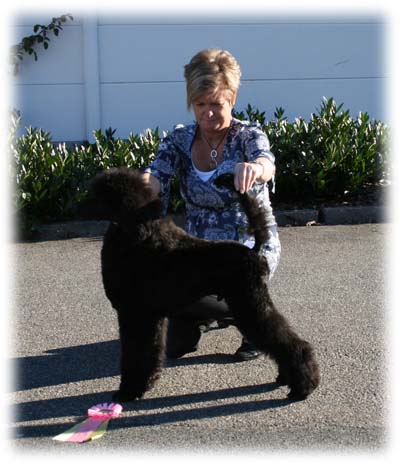 Nero 4 weeks old